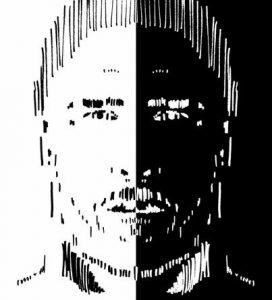 Name: Rolf Oosting
Diskographie: The Deep (2017), Stranger Colors (2018), The Forest (2019)
Webseite: https://trueeasting.bandcamp.com/
I'm Rolf Oosting from the Netherlands. I make electronic music. Different, but melodic.
I've always been fascinated by music. Feeling the need to surround myself with it every day. I still do!
In 2016, at the age of 39, I decided 'why not try to create my own music?'. I bought cheap DAW software, a second hand MIDI-keyboard, and started reading about musical theory. I've had no musical education, so this was all about learning so many new things like chord progressions, keys and modes, etc.
So now I'm just finishing my third album. Wow. I could never have imagined me doing something like this: making music, creating cover art using my own paintings. In next years I hope to continue to create, learn about, and enjoy music!
Quelle: Künstlerinfo/-Webseite