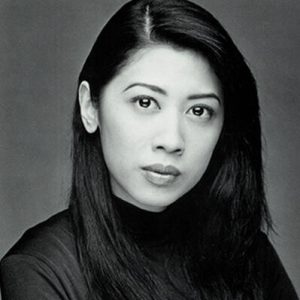 Name: Carolyn Fok
Bisherige Veröffentlichungen (Auswahl): Charred Blossoms (1985/2018), To Subtle-Drive (1988/2018), Hypno Seizure (1988/2018)
Webseite: https://www.carolynfok.com/
Carolyn Fok is an award winning painter, electronic musician, and writer – best known for pioneering a form of experimental music intertwining her sound designs, real life, and popular rhythm constructs. She is embarking on innovating a new format of releasing music by using a 'memoir' to involve drafts and final product, as the product. Today, Fok has launched, memoirofsound.com.
Although she has been featured in publications including Electronic Musician, Keyboard and Bikini (to mention a few), collaborated with artists including Elliot Sharp, Jack Hertz, Tim story, Kevin Kendle and Joaquin Lievano, she has been an intensely private musician. However, she has always spent extensive time in the studio, privately amassing 100+ albums of electronic, experimental music, field recordings, collaborations, bands, and more – and has released these all in one place. Carolyn's music and sound began with recording stories on a tape recorder at age 9, 1976. Intrigued with an early drum machine that her father built from scratch, and his multitrack recorder, she developed a self-taught songwriting approach – experimenting in a vacuum growing up in the suburbs of Walnut Creek, CA.
At age 12, Carolyn being playing guitar at church recitals. Around this time, she explored the scattering of musical instruments her father left in the living room, and discovered his Teac 4-track reel-to-reel – which set off a lifelong fascination with sound design.
In early 1982, Carolyn created the stage name CYRNAI. In 1984, Carolyn won a scholarship to The Academy of Art College San Francisco and moved into a family property which provided an excess of space to develop art and music, and located across the street from the college. In 1996, Carolyn released her album CYRNAI Transfiguration, featuring avant-garde guitarist Elliot Sharp, included a full-length CD accompanied by an 80-page book of paintings, illustrations, and writings. 2001 Carolyn Fok's debut The Listener followed, and included contributions from electronic chamber music pioneer Tim Story, won OMNI Intermedia and AXIEM Awards for sound design, and landed on many critic's Top 10 lists. In 2011, Carolyn digitally released Magic Realism, including guest GRAMMY-nominated guitarist, Joaquin Lievano.
Quelle: Künstler-Webseite