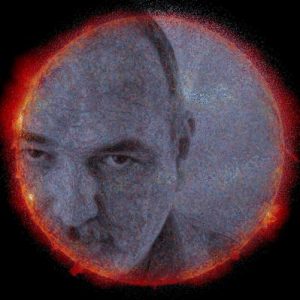 Name: Rene Montfoort
Bisherige Veröffentlichungen (Auswahl): Solar Sequences (2013), Space Impressions (2015), Nebula Sequences (2016), Die Berliner Mauer (2017), Atmospheres (2018)
Webseite: http://www.romerium.com/
Romerium is Rene Montfoort.
In my childhood I was always interested in mystic and romantic soundscapes. So I liked every popsong with emotional synthesizer soundscapes in it. It took many years before it was affordable to become active in making electronic instrumental music.
After many years playing on just one synthesizer/workstation I expanded my gear with PC and Cubase. Many plugins are from HG Fortune, because of the complex soundscapes. I've learned myself Mixing and Mastering my works and expanded my studio with more plugins from Rob Papen and some better gear. I'm working now on a PC specially made for working with audio, cubase pro and high end studio monitors. I can now work on high resolution projects which sounds even better.
I always try to put deep emotions in my music, so my music is no swinging party music (others can make this much better) "The more tears, the more I like it" I once said. Fantasy, imagery and emotion are the components that run as a firm thread through my music.
I'm creating musical paintings of environments and situations, most of landscapes, architecture and human believings. I'm writing, playing, and producing all my electronic music.
Quelle: Künstler-Webseite